~ Solidarity = Love ~

-----------------------------
-----------------------------
STAND BY ME - PLAYING FOR CHANGE
-----------------------------
-----------------------------
Those that are standing in solidarity with peace & justice should be on our website and should be listed on the Left.
Please send us your website link to be listed here on our friends page.
Please send us your protest information (location) to be listed on our "Actions !" page
Contact us here: individualsforjustice@gmail.com
Our list of friends [on the left] will be growing every day.
---------------------------------------------------------

1/24/13 NOTE
Dear Friends of Peace,
Please listen to and support the internet radio program "Carl in the Morning." This progressive show, taken off the air by Clear Channel/Bain Capital, is back now, with support of many donors and some very loyal local sponsors.

Carl has been supportive of the local Peace Vigils and let us call in to announce upcoming vigils.
------------------------------------------------------------
-------------------------------------------------------------
SUPPORT THE PROGRESSIVE PARTY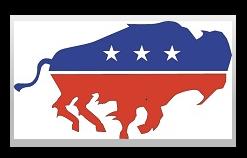 ------------------------------------------------------------
-------------------------------------------------------------